42t block handler FDM788T-42
Brand:Fuda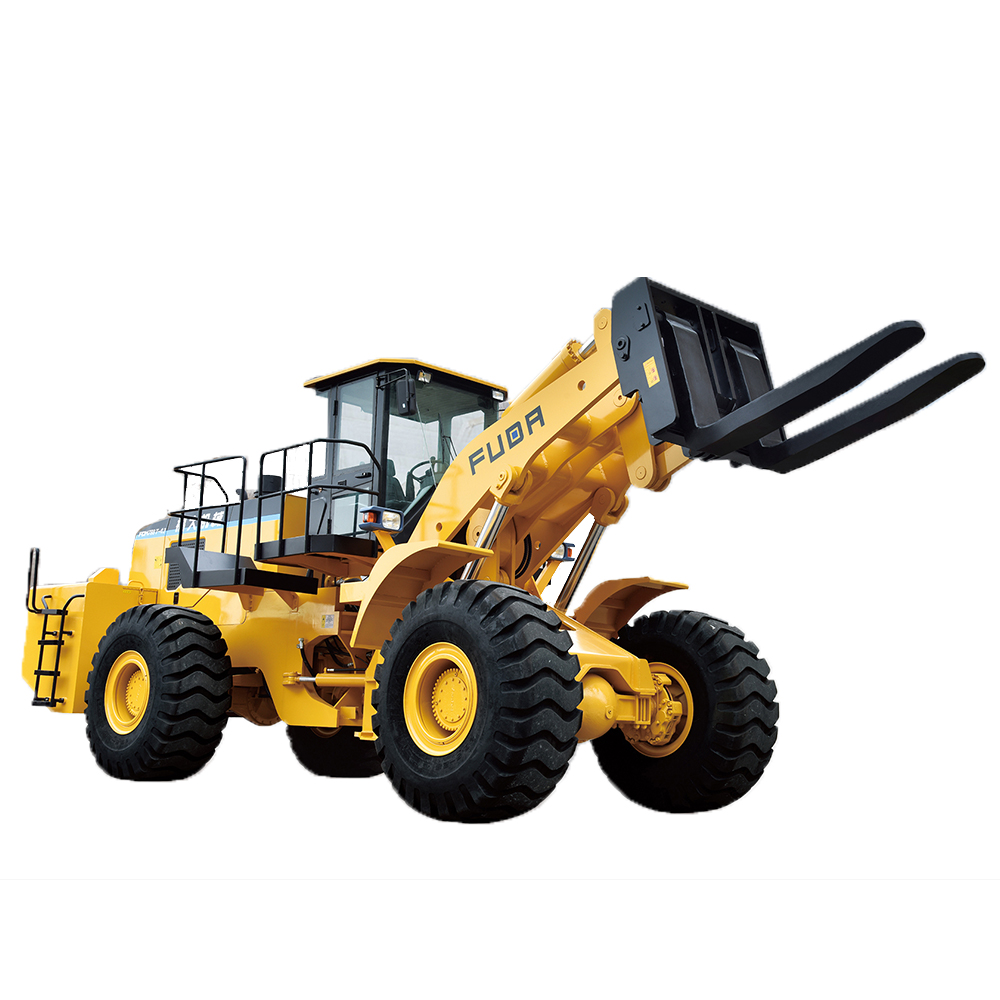 Product type : FDM788T-42

Product load : 42 tons

Lift height : 2530mm

Product desc<x>ription : 42t stone forklift truck is mainly used in marble mines as well as in marble loading and unloading trucks and handling operations.
42t Block Handler FDM788T-42 Description
Block handler FDM788T-42 can load 43 tones block at 1500mm lifting height. This block handler is mainly used in marble or granite quarry.
Quick release device, tire protection chain, bucket, air condition and Cummins engine are optional.
No
Item
Unit
1
Overall length
mm
10090
2
Overall width
mm
3250
3
Overall height
mm
3910
4
Load center
mm
600
5
Self weight
kg
38000
6
Rated load
kg
42000
7
Max. load (lift height≤1500mm)
kg
42000
8
Max. lift height (fork)
mm
2530
9
Max. lift height (mast)
mm
3795
10
Front overhang
mm
1460
11
Rear overhang
mm
2500
12
Wheelbase
mm
4500
13
Min. ground clearance
mm
500
14
Time of raise
s
14
15
Hydraulic cycle time
s
24
16
Turn angle (Left/Right)
(°)
30/30
17
Fork tilt angle (Front/Rear)
(°)
23/16
18
Gradeability
(°)
17
19
Travel speed
F Ⅰ/Ⅱ
km/h
12/33
R Ⅰ
17
20
Tire
29.5-25-44pr
21
Engine
Wechai 199kw/270hp diesel engine